The Basic Types of Casino Bonus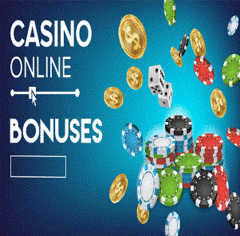 Casinos offer existing and new players a range of promotions. Some are better than others, or come with strings attached. It's always worth checking the detail, as the specifics can vary significantly. We've put together the basics of some common promotions to give you an idea of how they work.
New Player Casino Bonuses
Players signing up at a new casino can often benefit from a range of introductory offers. These come in two broad types: deposit matching and free 'cash' (in a variety of forms).
Deposit matching means that for every dollar a player puts in, the casino does likewise. The matching rate is often 100% but can be a little higher. It's worth noting this comes with a maximum threshold, which means that you can't just deposit a million bucks and expect the casino to do the same. There is also a wagering requirement, meaning a certain multiple (typically around 30x, but it can be higher or lower) of the matched sum has to be wagered before any of it can be withdrawn. This is to stop players simply cashing out the matched money.
Free spins and credits, tied to specific slots or other games, or free cash (more flexible regarding what it's wagered on) are commonly given as new player promotions. The sums tend to be modest, perhaps $25-40. As with the deposit matching there's a wagering requirement. There's also a withdrawal cap, perhaps a few hundred dollars (this applies to all promotions as a matter of course).
A slight variation is a larger cash sum that comes with a time limit. The free cash vanishes when the time's up, but if you're ahead at that moment you get to keep the profits (restrictions, as above, apply).
The free spins/credits/cash promotions can also be offered on a no deposit basis, for players who prefer to try before they buy.
Reload and Referral Bonuses
Naturally, not every player finishes ahead. But players who do finish behind can benefit from reload bonuses. These seek to mitigate losses by giving money equal to a certain percentage of losses over a given period of time.
Referral bonuses apply when a player refers (as you might've guessed) a friend to the casino. The precise payment approach can differ, but it's common for the first player to receive a small cash sum when their friend signs up or makes a first deposit with the casino.
Loyalty Programs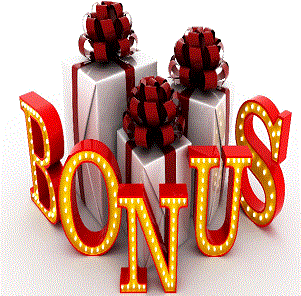 A great many casinos operate loyalty programs, with players enrolled automatically and without any additional cost. Players rack up points as they gamble, and these points accrue to determine their ranking if the system is tiered. Higher tiers have more potential prizes on offer. The loyalty program doles out a variety of rewards, from straight up cash to fancy holidays. It's effectively a lottery with a higher chance of winning the more you gamble (due to having more points).
There are a plethora of casino bonus offers out there, so don't be afraid to shop around to find the best for you. It can be worth checking review sites, which compile lists from a variety of establishments and save you the time and effort.
Main Menu